You have selected
Huawei Mediapad S7-301u
Select another device
Huawei
Mediapad S7-301u
Applications
Downloading applications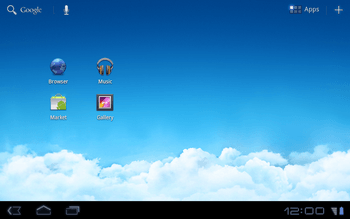 To download applications to your Huawei Mediapad, you will need an Android Market account.
Click Next for instructions on setting up your Huawei Mediapad.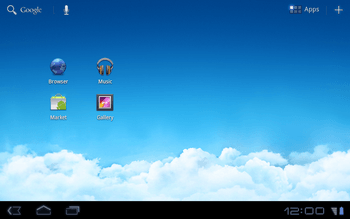 Start screen.
Choose Apps.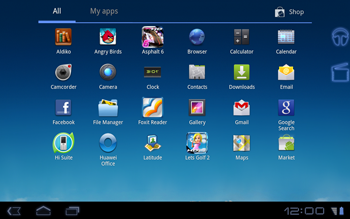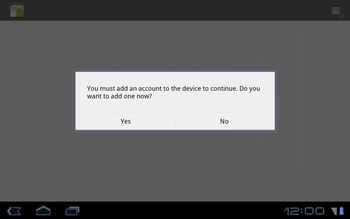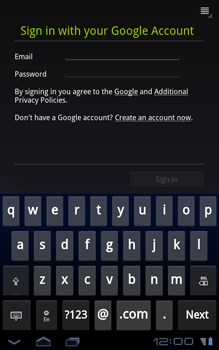 If you already have a Google account, log in using your account details, choose Sign in, and continue with step 13.
If you haven't got a Google account yet, choose Create an account now, and continue with the next step.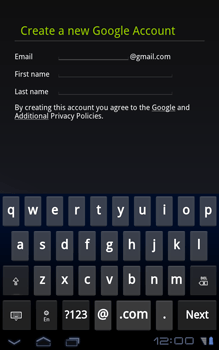 Under Email, enter the desired username.
Under First name, enter your first name.
Under Last name, enter your last name.
Choose Next.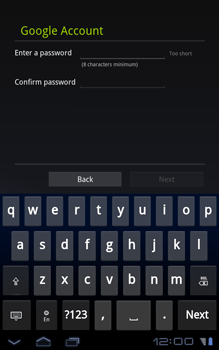 Under Enter a password, enter the desired password.
Under Confirm password, re-enter the desired password.
Choose Next.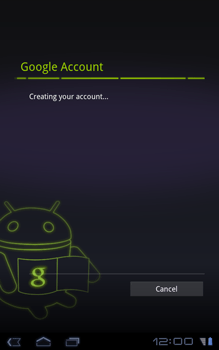 Your details are being verified.
If the desired username already is in use, choose an alternative username, and choose Next.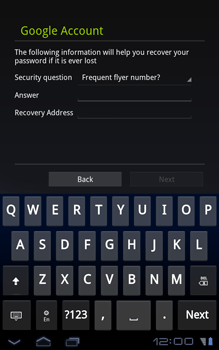 The following details will be used in case you loose your password.
Choose the desired security question, Frequent flyer number? for example.
Under Answer, enter the right answer.
Under Recovery address, enter your email address.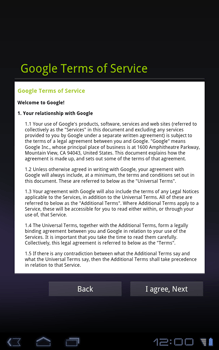 Read the Terms of Service, and choose I agree, Next.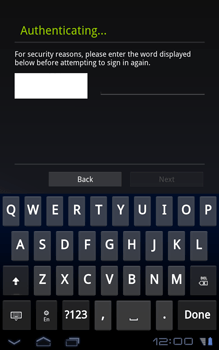 Choose the text field and enter the displayed characters.
Choose Next.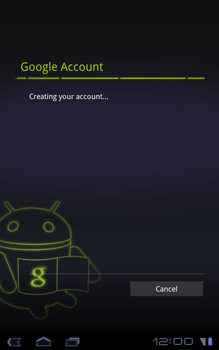 The details are being verified and the account is created.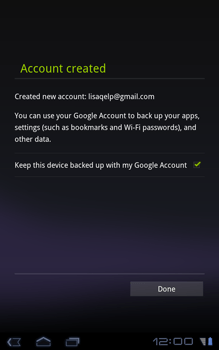 Your Google account is now ready for use.
Choose Done.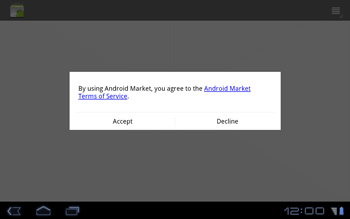 Read the Android Market Terms of Service, and choose Accept.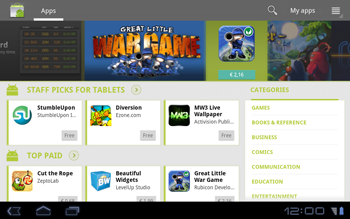 The Huawei Mediapad is now ready for use of the Android Market.
Return to the Start screen.