You have selected
BlackBerry Z30
Select another device
BlackBerry
Z30
Applications
Downloading applications
To download applications to your BlackBerry Z30, you will need a BlackBerry ID.
Click Next for instructions on setting up your BlackBerry Z30.
Go to the Start screen.
Choose BlackBerry World.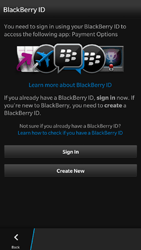 If you have a BlackBerry ID, choose Sign In, enter your login information, and follow the on-screen instructions.
If you do not have a BlackBerry ID, choose Create New and go to the next step.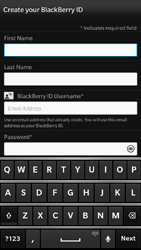 Under First Name, enter your first name.
Under Last Name, enter your last name.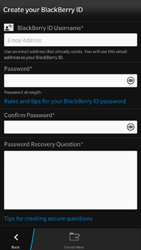 Scroll down.
Under BlackBerry ID Username, enter your e-mail address.
Under Password, enter a password.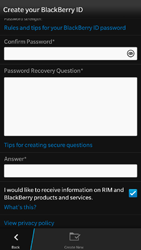 Scroll down.
Under Confirm Password, re-enter the password.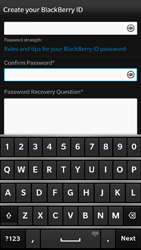 The following information will be used should you lose your password.
Under Password Recovery Question, enter a question.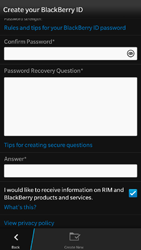 Scroll down.
Under Answer, provide the answer.
Optional: Untick I would like to receive information on RIM and BlackBerry products and services.
Choose Create New.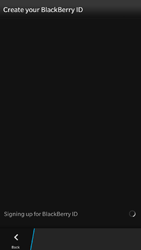 Your BlackBerry ID will be created.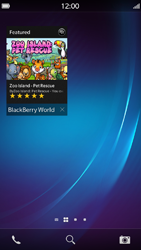 The BlackBerry Z30 is now configured for the use of BlackBerry App World.
Return to the Start screen.