You have selected
BlackBerry Passport
Select another device
BlackBerry
Passport
Applications
Downloading applications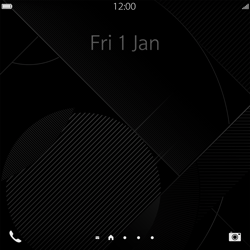 To download applications to your BlackBerry Passport, you will need a BlackBerry ID.
Click Next for instructions on setting up your BlackBerry Passport.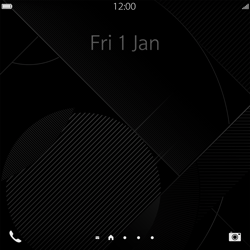 Go to the Start screen.
Scroll to the right.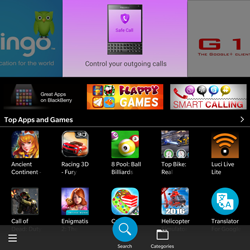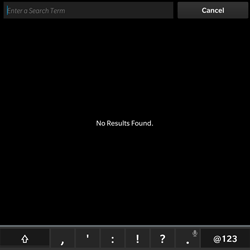 Enter a search key, in this case Facebook.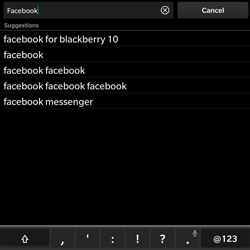 From the list of suggestions, choose facebook.
If this option is not available, press the enter key.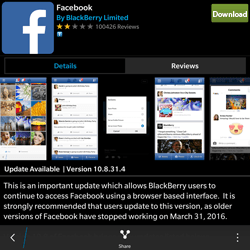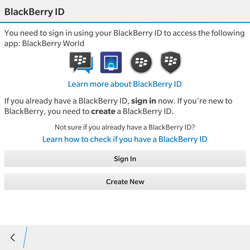 If you have a BlackBerry ID, choose Sign In, enter your login information and follow the on-screen instructions.
If you do not have a BlackBerry ID, choose Create New and go to the next step.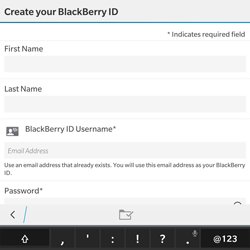 Under First Name, enter your first name.
Under Last Name, enter your last name.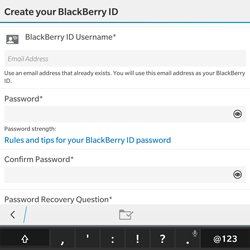 Scroll down.
Under BlackBerry ID Username, enter an e-mail address.
Under Password, enter a password.
Scroll down.
Under Confirm Password, re-enter the password.
Under Password Recovery Question, enter a question.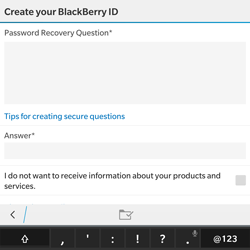 Scroll down.
Under Answer, provide the answer.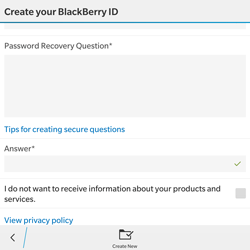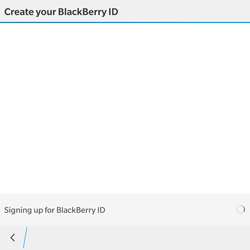 The information will be verified.
If the username is already in use, enter a different username and choose Create New.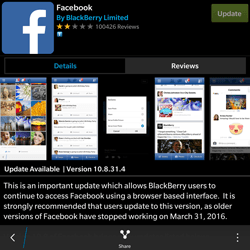 The BlackBerry Passport is now configured for use of BlackBerry World.
Return to the Start screen.