You have selected
BlackBerry 9780 Bold
Select another device
BlackBerry
9780 Bold
Applications
Downloading applications
To download applications to your BlackBerry 9780 Bold, you will need a *BlackBerry App World *account.
Click Next for instructions on setting up your BlackBerry 9780 Bold.
Start screen.
Choose the menu key.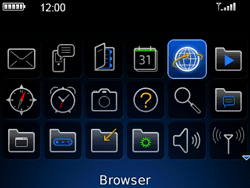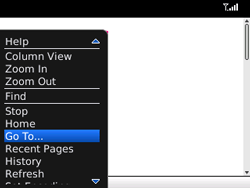 Choose the menu key.
Choose Go To…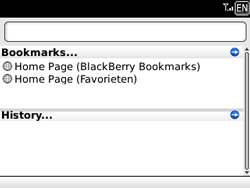 Enter: www.blackberry.com/appworld/download, and choose the central key.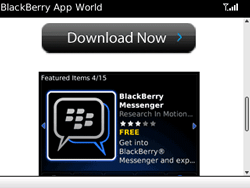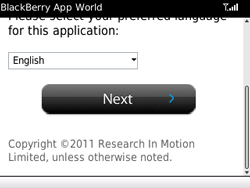 Choose the preferred language.
Choose Next.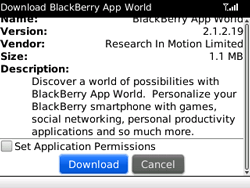 Choose Download.
BlackBerry App world will now be downloaded and installed.
Return to the Main menu.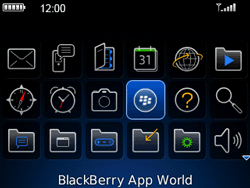 Choose BlackBerry App World.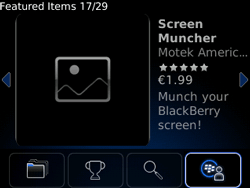 Choose the My world symbol.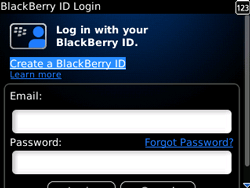 Choose Create a BlackBerry ID.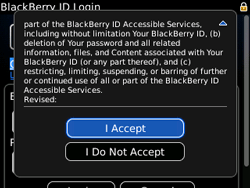 Read the Terms & Conditions, and choose I Accept.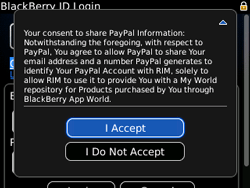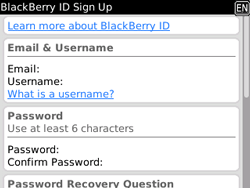 Enter Email.
Enter Username.
Enter Password.
Enter Confirm Password.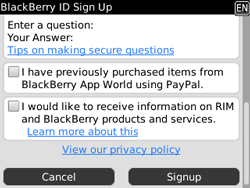 Enter Enter a question.
Enter Your Answer.
If you would like to receive information on RIM and BlackBerry products and services, check the second box.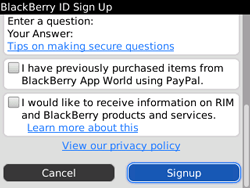 Choose Signup.
your BlackBerry App world account is ready to use.
You can now download a lot of different applications.