You have selected
Apple iPhone 5 iOS 10
Select another device
All the tutorials
Apple
iPhone 5 iOS 10
WiFi and Bluetooth
Setup Bluetooth Pairing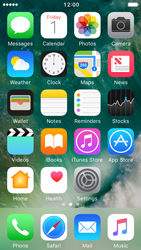 To connect to another Bluetooth device requires certain settings of your your iPhone 5.
First consult the instructions of the Bluetooth device to be connected. Check which code is required to connect the device (usually 0000 or 1234).
Now set the device to "Search for Bluetooth connection" and select Next for step-by-step instructions.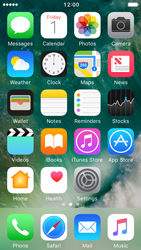 Go to the Start screen.
Choose Settings.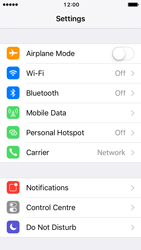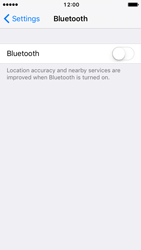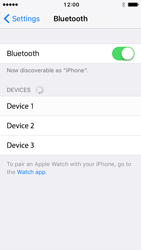 If one or more Bluetooth devices are available within the iPhone 5's range, they will be listed.
Choose the device that you want the iPhone 5 to connect to.
If the device is not listed, make sure that Bluetooth has been enabled on the device and that it is within range of the iPhone 5.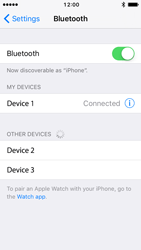 The pairing has been completed.
Return to the Start screen.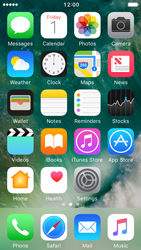 The iPhone 5 and the device are now paired and ready for use.