You have selected
Apple iPad Air 2 iOS 10
Select another device
All the tutorials
Apple
iPad Air 2 iOS 10
Applications
MyProximus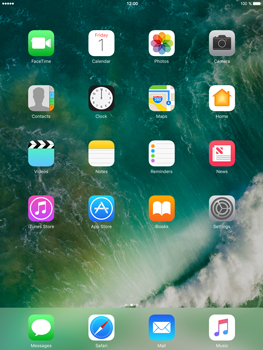 MyProximus is a free application available for all customers with a Proximus subscription or a Pay&Go card using a smartphone.
Download the mobile app MyProximus and enjoy a multitude of services in your hand, wherever you are.
For instructions on how to install and use MyProximus, click Next.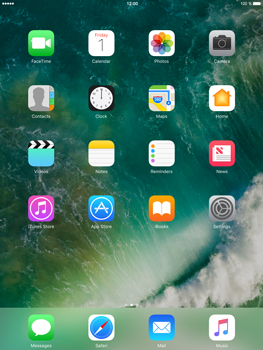 Go to the Start screen.
Choose App Store.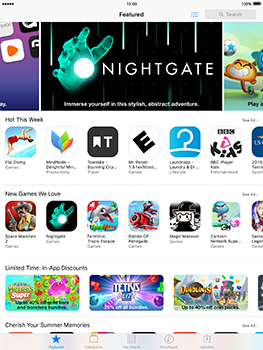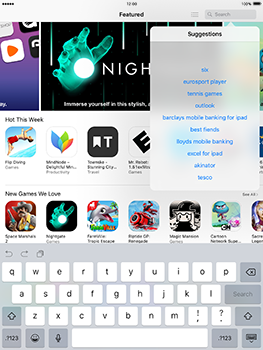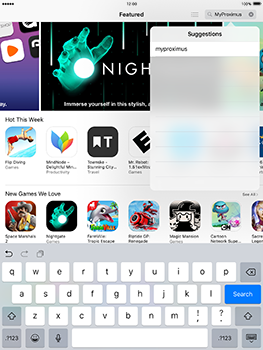 From the list of suggestions, choose myproximus.
If this option is not available, choose Search.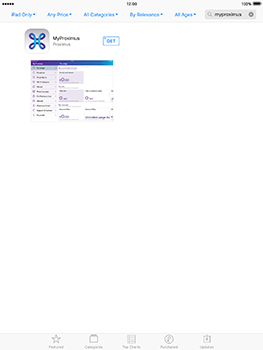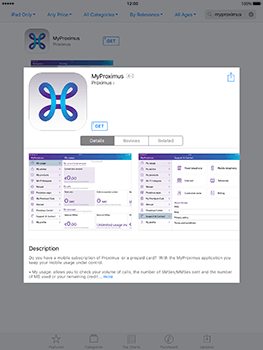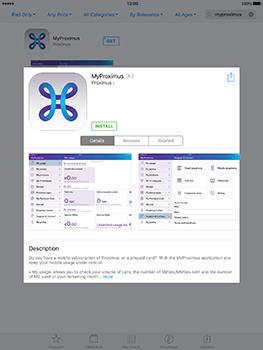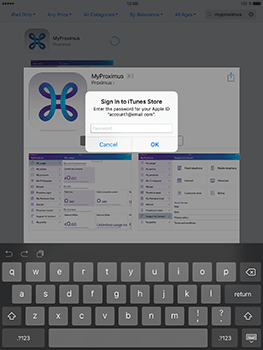 If this screen appears, enter your password and choose OK.
If this screen does not appear, go to the next step.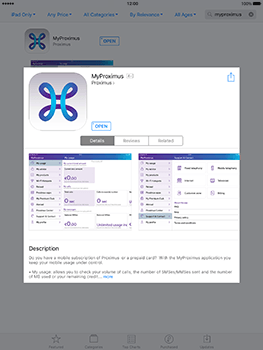 The application has been installed.
Choose OPEN.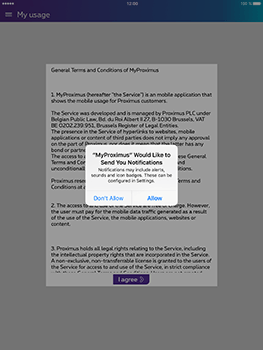 If this screen appears, choose an option, in this case Allow.
If this screen does not appear, go to the next step.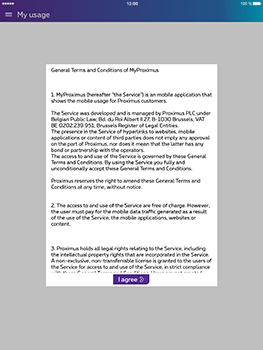 Read the terms and conditions and choose I agree.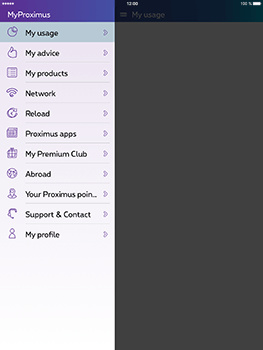 To track your usage (minutes, SMS, MMS, MB usage) or your credit status, choose My usage.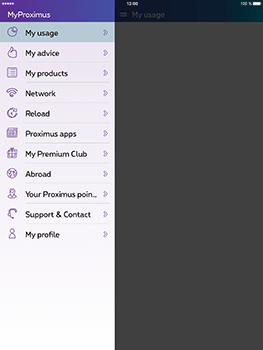 To get personalized advise and to get the most out of your subscriptions and Proximus services, choose My advice.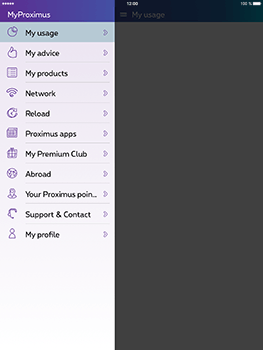 To view your products, choose My products.
To use the internet for free via Wi-Fi hotspots in Belgium and abroad, choose Network.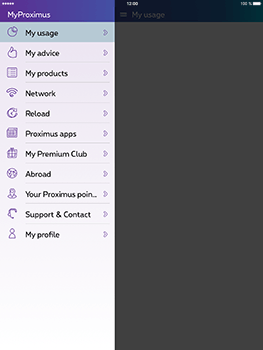 To recharge your Pay&Go card or your friends card, choose Reload.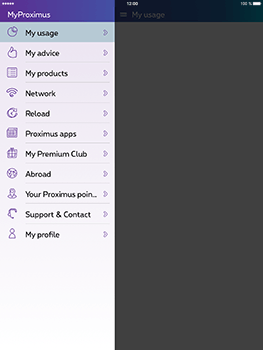 For links to recommended apps, choose Proximus apps.
To check your Premium Club points and the expiration date, or to view your recent transactions, choose My Premium Club.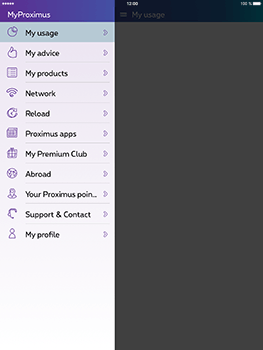 To consult the rates for roaming (rates for usage abroad), choose Abroad.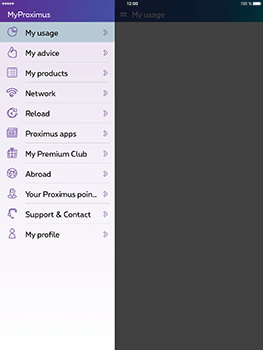 To search for the nearest Proximus Center, choose Your Proximus poin…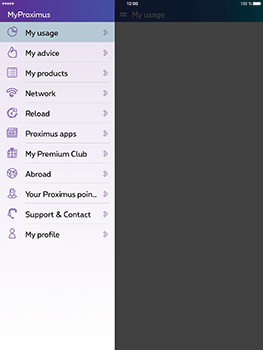 Choose Support & Contact.
Get immediately connected to the right service if you have any questions.
Get support for your products and testing the status of your fixed telephone line and network.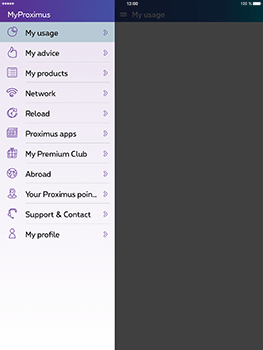 To view your profile, choose My profile.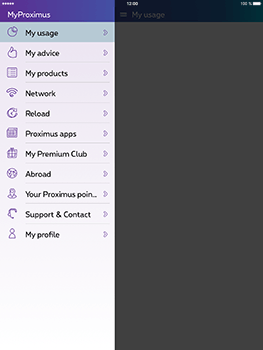 Return to the Start screen.