You have selected
Apple iPad 4 iOS 10
Select another device
All the tutorials
Apple
iPad 4 iOS 10
Network
Usage across the border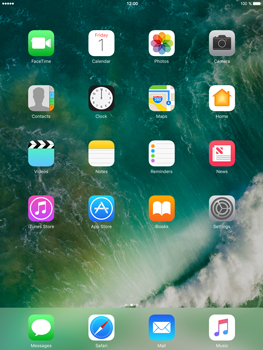 When you are abroad, your iPad 4 automatically connects to a partner network. This is called roaming.
Therefore, preferably keep network selection on your iPad 4 set to automatic mode.
In Belgium your iPad 4 automatically chooses the Belgacom network. For more information about network coverage, click here.
To manually select a different network, follow these step by step instructions.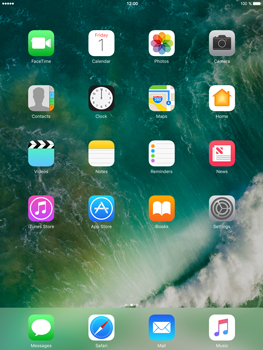 Go to the Start screen.
Choose Settings.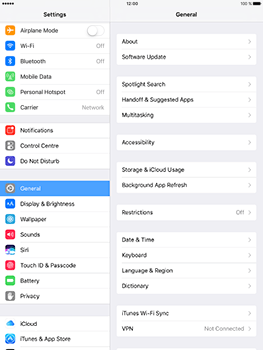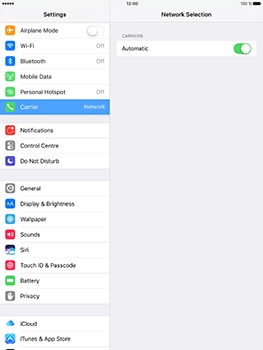 The iPad 4 is now searching for available networks.
Choose the desired network.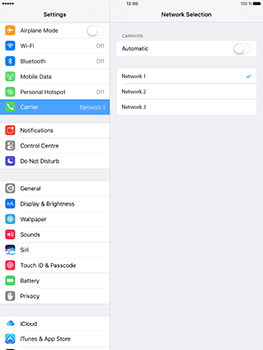 The iPad 4 has been logged onto the selected network.
Return to the Start screen.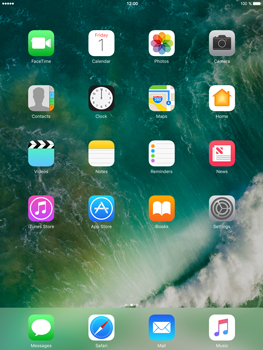 Click here for more information about available networks and rates abroad.